Stopping active servicing for macOS 10.14 (Mojave)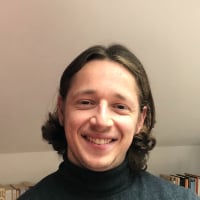 JeanK
Posts: 6,899
Community Manager 🌍
Dear TeamViewer user,
We would like to announce that as of June 2023, TeamViewer will no longer be actively servicing the macOS 10.14 (Mojave) operating system. This will stop with the release of TeamViewer version 15.43. This macOS version no longer receives security updates (since July 2021) and should be considered insecure. We therefore strongly recommend you upgrade your system to a newer macOS version as soon as possible.
Stopping active servicing means that no new features will be deployed for macOS 10.14 (Mojave) and, TeamViewer versions newer than (and including) version 15.43 will not be compatible with this operating system; there will be no upgrade path available to the 15.43 version.
What does this mean if you run macOS 10.14 (Mojave) as an operating system?
You can update your existing macOS 10.14 (Mojave) to a newer version and continue using the latest versions of TeamViewer.
You can still use TeamViewer up to TeamViewer version 15.42, which is the last version for macOS 10.14 (Mojave).
We strongly recommend only running current operating systems and software versions. Therefore, please update to the most recent version of macOS and TeamViewer.
To see a full list of our supported operating systems by TeamViewer, please see our Knowledge Base article here: Supported operating systems for TeamViewer Remote - macOS.
Compatible TeamViewer downloads for devices running macOS 10.14 (Mojave) are listed below:
TeamViewer Full version 15.42
TeamViewer Host 15.42
TeamViewer QuickSupport 15.42
Sincerely,
/JeanK