TeamViewer Security Key Redirection Update: Windows 8.1 and x86/32Bit System Support Discontinuation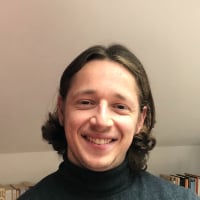 JeanK
Posts: 6,899
Community Manager 🌍
Dear TeamViewer Community,
We would like to announce that on 22 August 2023, with the release of the latest drivers, TeamViewer will be dropping support for Windows 8.1 and x86/32Bit systems for Security Key Redirection. Stopping the active support for the Windows 8.1 and x86/32Bit systems means these operating systems will not be able to use Security Key Redirection once the update is rolled out.
For users of our MSI deployment, the update process will automatically remove the existing driver entirely without user input if it detects that the system is below Windows 10 or is a 32Bit system. However, the EXE installer update process will always uninstall the existing drivers, regardless of the Windows Version.
Microsoft ended their official mainstream support for Windows 8.1 on 10 January 2023 and has now removed Windows 8.1 and x86/32Bit system support from the Windows Driver Kit (WDK) 10.0.2262.0. This WDK is required to ensure that the driver "TeamViewer Virtual Security Key" needed for the Security Key Redirection feature includes the latest security updates.
We strongly recommend that you only run current operating systems and software versions. So please make sure to update to the most recent version of Windows and TeamViewer.
TeamViewer customers who still want to use the Security Key Redirection on Windows 8.1 systems should not update past the version where this support has been removed. However, this will be done at their own risk as they will no longer receive security updates.
If you have any questions, feel free to ask them in the thread below.
All the best,
/JeanK