Introducing TeamViewer's Mobile Device Management Solution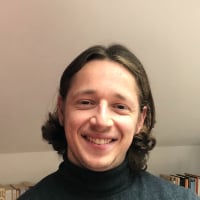 JeanK
Posts: 6,899
Community Manager 🌍
Today, we are excited to announce the release of our Mobile Device Management solution!
What Exactly is Mobile Device Management?
Imagine having a single system to control, secure, and manage all your mobile devices – from smartphones to tablets. That's the essence of Mobile Device Management. It simplifies the complex task of overseeing various devices by combining management and security features tailored specifically for mobile technology.
Why Does This Matter?
Consider a scenario where your company relies on various devices spread across locations. Trying to manage each one individually is both inefficient and time-consuming. Mobile Device Management steps in to centralize this process.
The Power of TeamViewer and Ivanti Collaboration
Our collaboration with Ivanti elevates device management to a new level. With Ivanti's MDM Neurons technology, you gain the ability to not only manage and secure devices but also gain real-time insights, expedite issue resolutions, and strengthen overall security.
Addressing Key Challenges
Our MDM solution addresses several challenges:
Efficient Management: Regardless of the device's operating system or type, MDM streamlines management, even in hybrid work environments.

📌Note: Currently, we support Android and iOS devices.

Robust Security Measures: From compliance to file encryption and remote lock-outs, your data remains protected.
Quick Support and Issue Resolution: Remote control and support functionalities minimize downtime and improve employee efficiency.
Automating Routine Tasks: By automating regular tasks, your IT team can focus on more strategic initiatives.
The Value of Mobile Device Management
Management
With our Mobile Device Management, you can easily simplify tasks such as device enrollment, configuration, managing inventory, and keeping devices up to date.
Security
Rest assured about security, as our solution helps you maintain compliance, encrypt important files, remotely lock or wipe devices in case of loss, manage access control, and enforce restrictions on specific apps.
Support
Offering seamless support, our system allows you to provide remote assistance through control and support features, enabling you to troubleshoot and resolve issues effectively.
To learn more about how the Mobile Device Management add-on works and how it can be set up and integrated into your TeamViewer license, please visit our Knowledge Base articles here: Mobile Device Management - Overview.
If you want to learn more about Mobile Device Management, please visit our website here.
/JeanK