[Update: Linux 12.0.85001] Bugfix for "unmute microphone"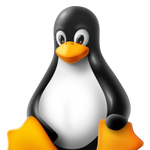 Hi everybody,

we have just released an update for TeamViewer, which fixes a superfluous message box when connecting from Linux to macOS or Windows.
It's just a little bugfix release, removing some annoyance for people who regularly connect to non-Linux systems.

As we had focused development on the TeamViewer Host for Linux, this bug fix took us a while, admittedly.
The next update will be quicker. Promise.

As usual, downloads can be found here:
https://www.teamviewer.com/download/linux/

Happy remote controlling!
All the best,
Daniel
Linux Developer
Comments