TV Host - one-time password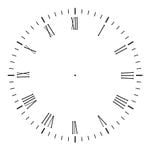 I want to ask whether using TV Host can we use "one-time password"
I know that I can enable password in TVHost configuration , and than I can change password manually after each connection.
I ask as there is a time when I must to give access to CRM dev team to analyze problems with they CRM product.
In most cases they want also access to the SQL Server to check some sql queries, so in TV Host I must add preset password.
I would like to be able to connect to TV Host by always displayed password, which was an feature that they can be used only once. I mean they should automaticaly change after each start/stop of connection.
If there is no such feature please move it to IDEAS.
Regards,
mLipok
Regards,
mLipok , AutoIt MVP

Answers