Multitask More Easily with Remote Control Tabs for MacOS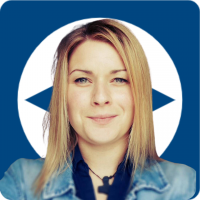 Esther
Posts: 4,112
Former Community Manager
While multitasking on your computer, the desktop can be cluttered within a few minutes.
Luckily, there's an easy way to keep the number of windows to a minimum and boosting efficiency at the same time.
Getting a computer up running again can be tied to long waiting times, no matter whether you're in front of it or remote controlling the device.
They can occur, for example, because there are lots of updates to catch up to or unusually long installation processes.
It's those times, when you just can't do anything productive with that particular device.
However, you don't have to waste your time watching the update/installation process.
If you're working remotely, you can easily bridge that otherwise wasted time by opening another TeamViewer session to help out the next customer.
Multitasking with Remote Control Tabs for MacOS
The new tab feature in MacOS Sierra allows for tabbing in apps that support it, so you can keep your desktop from being cluttered with too many windows, whenever you're multitasking.
In TeamViewer, you can now make use of that feature, too. Easily tab multiple remote sessions to have them all in one window.
It will be faster to organize and switch between them, while you'll hardly ever have to search for a window that somehow got lost, again.
How to Tab TeamViewer Sessions
Maybe you'll need to enable the tab feature on your Mac first. This is how you get to the corresponding settings:
Go to system settings.
Go to Dock.
Change the option "Prefer tabs when opening documents" to Always.
What's Your Impression?
We're pleased to enable Mac users to use multitasking and tabbing with TeamViewer 12.
It's just so much more convenient than using multiple windows most of the time, right?
When are you using multiple TeamViewer sessions? Let us know in the comment section below!
Comments