GDPR - how to be sure that remote sesion locked station after disconnect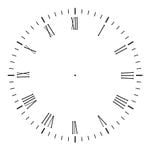 The following screenshot is howing that Option "Lock after session ends" isn not selected - is not active.
In some connection I have this option Active for antoher this option is not active by default.
I have few a question in relation to GPDR :

How I can be sure that this option is always active by default ?
How I can lock this option for all users/employers using my license ?
How I can check which of my employers break the rusle and leave remote station with out locking them ?
Regards,
mLipok , AutoIt MVP

Comments