The Wait is Over: Presenting TeamViewer's Native Linux Client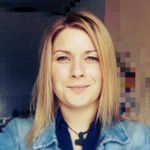 Esther
Posts: 2,991
Community Manager
It's cute, more stable and sustainable: Delivering a native client, we fulfill our Linux users' oldest dream!
As of today, TeamViewer for Linux counts 200.000 connections per month and is installed on more than 10 million devices. In fact, it has been around since TeamViewer 5, when we adapted the Windows version by utilizing the runtime environment Wine. And while that was a fast way to make TeamViewer's capabilities available to Linux users, saving a much smaller team back then years of development time, Wine limited TeamViewer's feature-richness, stability, and overall upgradability in the long run.
That's why today, we proudly present to you the first final version of TeamViewer's native Linux client!
With the help and input of our active TeamViewer Linux community, we created a new, smoothly running, and above all native interface, based on Qt. Supporting more than ten Linux distributions at the moment, it offers a more stable and feature-rich experience than its' predecessor. And as we learned from multiple users' feedback, it seems that even the user interface's response time has improved. This official release simultaneously marks the end of the preview version released last year.
But let's get to the juicy part: What can you expect, when switching to the native Linux client?
Enjoy a Native Look and Feel
One of the more obvious changes that come with the native client concerns TeamViewer's overall appearance on your desktop.
The previous Wine solution relied on an adapted Windows version of TeamViewer that, by design, seemed more or less obviously out of place on a Linux machine. The new native client on the other hand integrates seamlessly into the Linux environment, incorporating for example the associated system icons and dialogues.
Now that we've dealt with the superficialities, let's talk about the intrinsic values.
Step-by-Step Feature-Enrichment
Starting with the development of the Host for Raspberry Pi and the native Linux Host for PC in 2016 and 2017, respectively, our developers have been working hard to realize more and more features for the full version presented today.
Important features that have already been realized until now, among others, include the Computers & Contacts list, the Remote Control Toolbar, or tray icons and notifications. More than that, the long desired Queued File Transfer has made it to this full version, allowing you to automatically send multiple files in succession while offering extensive information on your progress. Many of you will also be happy to hear that from now on, native 64-bit packages are available for download, eliminating previous compatibility problems. Last but not least, DEB and RPM repositories will serve for convenient automatic updates.
But of course, it doesn't end there. Since we're not facing any more limitations through Wine, you can expect more features to be implemented in the future. Visit the TeamViewer Community's Linux section for all the latest news.
Praise the Penguin
Finally being able to present the native Linux client to the world is a dream come true for our developers who put their blood, sweat and tears into this project in the past months. We hope you feel the same way and notice many of the small and big improvements that come with the client's release.
So what are you waiting for? Convince yourself of its' quality and install TeamViewer's native Linux client today!
If you've tried the native Linux client already, what are your thoughts? Let us know in the comment section below!
Community Manager
Tagged: