A Comunidade TeamViewer chega ao Brasil 🎉
Check out our brand-new Portuguese Community 👉 here 👈.
Statement on recent brute-force research (CVE-2018-16550)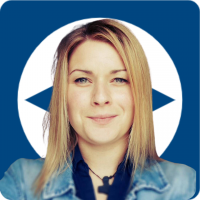 Esther
Posts: 3,907
Community Manager 🌍
Dear TeamViewer Community,
We are aware of the brute-force vulnerability that was brought to our attention by a security researcher. Data security has top priority at TeamViewer. Therefore, we are currently evaluating this case and will inform our users as soon as we have an appropriate solution.
For the time being, users can strengthen their passwords by going to Extras | Options | Security | password strength and select a password strength of 6 characters and above.
Please find out more about setting up strong passwords on our community : All about passwords. As with every software, our recommendation is to have strong passwords to protect your devices.
Best regards,
Esther
Community Manager
Tagged:
Answers