TeamViewer Pilot: Augmented Reality at Your Fingertips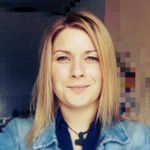 Esther
Posts: 3,569
Community Manager 🌍

In a digital world full of innovative technology, augmented reality is becoming top-of-mind.
What problems could we solve with this innovation? What solutions could we discover? With TeamViewer Pilot, the opportunities are endless. 
Don´t miss your chance to try TeamViewer for free until the End of February 2019!
Using a collaborative video experience, TeamViewer Pilot enables its users to solve a variety of different problems using live annotation. Experts can simply establish connections with on-site technicians using the TeamViewer Pilot app. While seeing what the on-site technician sees, the expert can assist in troubleshooting the issue. Both can set markers on real-world objects to illustrate how to solve the issue.  
There's no need to be present to solve the problem. Instead, experts can guide others through manual processes with ease from the comfort of their own home or an international office. There are a variety of different use cases for TeamViewer Pilot. Let's explore some of the most common scenarios in-depth: 
Field Service  
The truth is that experts aren't always instantly available on-site to fix issues that are causing setbacks in that moment. What happens when a piece of equipment breaks, and no one has the knowledge to fix it? Arm your on-site technicians with the wisdom they need to fix issues in the field.  
With TeamViewer Pilot, you can remotely view the issue through your partner's smartphone camera. When the on-site technician starts a live video and begins sharing the screen, you can see the problem and make live annotations to show the technician how to fix it. 
Just think of all the opportunities this capability brings. Whether you have employees out there installing and fixing heavy industry machines, or providing customer service for various equipment and appliances, live video streaming and annotation can help solve problems quickly and efficiently. 
Maintenance & Repair  
Maintenance issues rarely happen at a convenient time. Make sure your staff is always prepared for the worst with augmented reality. Whether the machine expert is at home on the couch or thousands of miles away, TeamViewer Pilot can connect an on-site technician with an expert remotely. 
Reduce downtime and help your mechanics repair devices on the floor when breakdowns occur. Don't let a glitch keep your systems down. You can restore power, maintain quality, and enhance performance of your machines using TeamViewer Pilot's remote video conferencing and annotation.  
Training  
Let's face it. In today's day and age, teams are often distributed – not just regionally or nationally, but internationally. What if you could train a new employee from the comfort of your own office? While video and teleconferencing are a norm, sometime technical jobs with manual labor require more hands-on expertise.  
Now your manual tasks can be taught remotely as well. With TeamViewer Pilot, you can train, onboard, and educate your employees or customers in the most productive way. Using live video and collaboration tools, you can teach your new hire or customer how to use a product as if you were in the same room. Use 3D annotations and highlight objects in the real world using augmented reality to ensure your trainee knows how to operate and use the products or tools.  
We´re just at the beginning...
With TeamViewer Pilot, the possibilities are endless. It doesn't matter what field you're in, remote augmented reality can help you achieve a higher level of support and collaboration. What use case can you think of? Share it with us in the comment section below.
For more information on TeamViewer Pilot, please visit our website.
Community Manager

Tagged: