TalkTalk Imposes Extensive Traffic Filter in the UK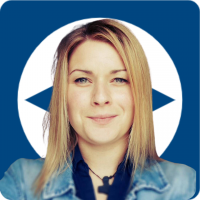 Esther
Posts: 4,057
Former Community Manager
Hi Community and TalkTalk Customers,
I would like to share our Statement with you:
TalkTalk Imposes Extensive Traffic Filter in the UK
Several organizations are affected
Göppingen, Germany, March 09, 2017 – TalkTalk, a provider of telecoms and broadband solutions, responded to ongoing scam campaigns aiming at unsuspecting TalkTalk customers by bringing about extended traffic filtering in the United Kingdom. This step impairs the operation of various software products. Cyber criminals abuse legitimate software to rip off their unsuspecting victims. The measures deployed by TalkTalk may affect the use of the popular remote support software TeamViewer®. TeamViewer and TalkTalk are in a close and constructive exchange to address this issue. TeamViewer denounces criminal activities in any form.
 In the context of the current situations TeamViewer stresses:
Scams aiming at unsuspecting individuals are despicable. Yet – as a BBC-article suggests - what makes the current frauds particularly hideous is the fact that scammers are using TalkTalk customer data. Several news outlets including

tripwire reported

that TalkTalk experienced a data leak. The criminals apparently obtained this data and are now using it in their scam-scenarios. This provides them credibility and facilitates their cunning schemes. The fact remains, however, that large organizations would never cold call individuals to offer help with some unfounded issues. Users are strongly advised to apply extra care and a healthy dosage of scepticism with unsolicited calls.
The current impairments are not a sign of operational dysfunctions or a security issues at TeamViewer. It is a drastic measure brought about by TalkTalk. The filter affects several organizations.
TeamViewer and TalkTalk are in extensive talks to find a comprehensive joint solution to better address this scamming issue.
Tagged:
Comments