[Windows] v14.0.8346 (Full) - Change Log - Preview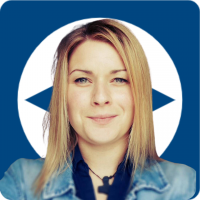 Esther
Posts: 4,057
Former Community Manager
We released a new version of the Windows full version
Operating system: Windows
Version: 14.0.8346 (Full)
Release date: 2018-10-23
New features and improvements in version 14.0
Change Log:
Custom Device Information
Add the information you need for your daily work to the devices in your Computers & Contacts list. Display details such as operating system, manufacturer, department, or any option you specify. Centrally configure the important fields for your company in the Management Console so your colleagues can enter the relevant information in the Computer & Contacts list.
Advanced Device Grouping
Quickly and easily group your devices according to the properties that are most relevant to you. You can use the custom device information for optimal management and arrange the devices in your Computer & Contacts list according to your current needs.
One - Click Remote Script Execution
Say goodbye to repetition. Use scripts to automate routine processes and save time on common tasks. Execute standardized processes with just one click using pre-written scripts. Simply write the code, upload your work in the Management Console, and access your saved scripts easily and conveniently during each session.
Performance Increase for Low Bandwidth
On average, 1 out of 5 TeamViewer sessions runs on low bandwidth connections (<1Mbps). Our new version improves speed and reliability for our users running on those connections due to smart adaptive compression that auto-detects low bandwidth and adjusts compression.
Trusted Devices Management
Keep track of the devices and IP addresses that you have trusted. Administrators can also view all of the company's trusted devices and easily remove them in an emergency for maximum security.

And even more:
Dark Mode
servicecamp Integration into the QuickSupport Module
Optimized for best performance in macOS Mojave
Enhanced Connection Quality Through Distributed Login Handling
New client design
New iOS Screen Sharing Workflow
Remote printing now also works on HP printers
Bug fixes
You found it - we fixed it
Fixed a bug that prevented connections to a locked macOS device
Fixed a bug that prevented incoming sessions from being recorded correctly when using the TeamViewer Host module
Fixed a bug that caused TeamViewer to hang when closing TeamViewer while a save screen recording window was opened
Fixed a bug that caused TeamViewer to crash when switching to grayscale mode while a video was playing in the remote control session
Fixed a bug that caused the remote screen to become blurry when switching from a portrait to a landscape monitor
Fixed a bug that caused the own monitor to not be correctly displayed while hosting a meeting
Fixed a bug that sometimes prevented connections to be established correctly under certain circumstances
Solved some other issues which caused crashes
Minor improvements and fixes
Tagged: