Update now to the most recent TeamViewer version 15.34.
See the Changelogs here.

[Windows] v14.0.12762 (Full) - Change Log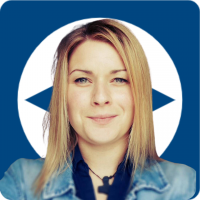 Esther
Posts: 4,091
Former Community Manager
We released a new version of the Windows full version.
Operating system: Windows
Version: v14.0.12762 (Full)
Release date: 2018-11-13
Change Log:
Fixed a bug that caused TeamViewer in some cases to show an incorrect error message about running in limited demonstration mode after updating to TeamViewer 14
Solved some other issues which caused crashes
Minor improvements and fixes
Fixed a bug in the msi installer for the full client where the option "Start with Windows" was automatically activated.
Get your TeamViewer 14 Final version here!
Tagged:
Comments