Sunsetting active servicing of operating systems (XP, Vista, Server 2003 and 2008)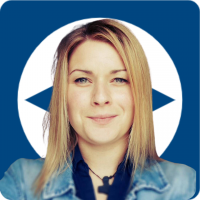 Esther
Posts: 4,057
Former Community Manager
Dear Community members,
We would like to announce that as of April 2019, TeamViewer will no longer be actively servicing Windows XP, Windows Vista, Windows Server 2003 and Windows Server 2008 operating systems.
After Microsoft ended their official mainstream support for Windows Vista in 2012 and Windows XP in 2014, TeamViewer will stop the active servicing of those operating systems after additional 7 and 5 years respectively.  
Stopping the active servicing of an operating system means that no updates or fixes which are specific to these operating systems will be implemented.
What does this mean if you are running Windows XP, Vista, Windows Server 2003 or Windows Server 2008 as an operating system?
You can continue using the last supported version of TeamViewer – version 14.2 – on these operating systems. But please be aware that outgoing connections from TeamViewer can only connect to a remote device running the same or lower version of TeamViewer. This means you won't be able to connect from Windows XP/Vista/2003/2008 to a remote computer running TeamViewer 15, for example. However, incoming connections to XP/Vista/2003/2008 from a remote computer with a higher version of TeamViewer are always possible.
We generally recommend to only run current operating systems and software versions. So please make sure to update to the most recent version of Windows and TeamViewer.
To see a full list of our supported operating systems by TeamViewer, please see our Knowledge Base article here: Which operating systems are supported
For downloads from Windows XP, Windows Vista, Windows Server 2003 and Windows Server 2008 you get the correct TeamViewer version here automatically. 
Thanks and all the best,
Esther
Tagged:
Comments