A Comunidade TeamViewer chega ao Brasil 🎉
Check out our brand-new Portuguese Community 👉 here 👈.
Update now to the most recent TeamViewer version 15.22.
See the Change Logs here.

[macOS] v14.2.2558 (Full) - Change Log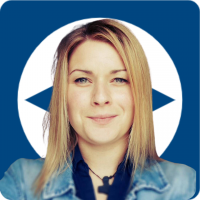 Esther
Posts: 3,905
Community Manager 🌍
We released a new version of the Mac full version
Operating system: Mac
Version: v14.2.2558 (Full)
Release date: 2019-03-19
Change Log:
With a new access control for script execution for incoming and outgoing sessions that can be rolled out via policies in the Management Console, the permissions can be set more granular.
Script execution is now also possible when connecting to a Linux remote machine. The necessary scripts can be uploaded in the Management Console.
Now the script menu within the session is updated while having a session if scripts are added, deleted or updated.
Improved the way how TeamViewer handles CTRL keys in combination with other programs
Fixed a freeze in the file transfer for large files mainly being copied from a network folder.
Fixed a bug that caused problems switching between monitors from the "view" menu in the toolbar if a monitor in portrait mode was included.
Fixed a bug that caused a decreased remote control performance when connecting to macOS devices where TeamViewer is configured as start with the system

Fixed a bug that caused screen artifacts when resizing a video during the remote control session

Fixed a bug that prevented connections to macOS devices under certain conditions after waking up the macOS device from standby

Fixed a bug that caused an offset for the whiteboard drawing after a change of the monitor resolution.

Minor improvements and fixes
Solved some other issues which caused crashes
Get your TeamViewer 14 Final version here!
Community Manager
Tagged: