New Features Available for TeamViewer IoT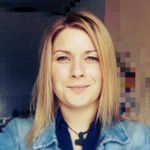 Esther
Posts: 3,614
Community Manager 🌍
Hi and happy Friday to all of you!
I am happy to announce that we released an update for TeamViewer IoT which comes with the following features:
Remote screen grabbing of displays attached to your devices. With this new feature, you can operate your equipment from remote locations as if you are standing directly in front of it.
Improved usability for the remote terminal including auto-complete and copy and pasting
Multiple dashboards on the cloud and on the edge and additional widgets which allow you a better overview of your data and devices
Ability to add information to your alarms for improved device and troubleshoot management
Improved edge managing capabilities by including Node Red support
Connect more devices easily over ModBus
Curious? Then log into your TeamViewer IoT dashboard now to find out more.
If you have any questions or would like a demo on the features, then please contact the IoT team or post your questions in our Community!
Thanks and all the best,
Esther
Community Manager

Comments