Sunsetting TeamViewer Lite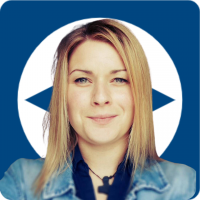 Esther
Posts: 4,078
Former Community Manager
Hi all,
We would like to announce that TeamViewer will discontinue offering the TeamViewer Lite App for Windows S mode on November 19th, 2019.
Note: Users having TeamViewer Lite installed can still use their TeamViewer Lite App until January 1st, 2020.
Since its first release at the end of 2018, we were working hard on providing a great user experience for our users and customers working in Windows S mode.
Unfortunately, the TeamViewer Lite app has been hardly used. In the sense of providing the best support for the majority of our users, we decided to concentrate our development resources on widely used operating systems and our main apps.
We always make sure to support the latest operating systems, implement and deliver the highest security standards as well as we strive to provide a seamless user experience across different platforms.
To continue using TeamViewer as before, we recommend all users to upgrade their devices to the regular Windows 10 and using our regular full version.
We want to thank all our users and customers who provided us with their feedback for TeamViewer Lite and helped us in making this decision.
Thanks and best,
Esther
Tagged: