Update now to the most recent TeamViewer version 15.34.
See the Changelogs here.

[Windows] v15.0.8397 (Full) - Change Log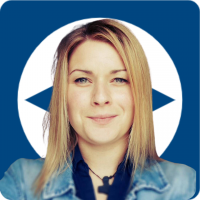 Esther
Posts: 4,091
Former Community Manager
We released a new version of the Windows full version.
Operating system: Windows
Version: 15.0.8397 (Full)
Release date: 2019-11-19
Change Log:
Please note that this is the release of a new major version. It is only possible to connect to a remote device with this version if your local device is using the same version or higher.
Improvements
Improved quality for audio transmission within a remote control connection and within a TeamViewer meeting.
Simplified and clearer choices in the Advanced Options to define the automatic update behavior of the client.
TeamViewer is now fully compatible with Windows 10 v19H2 (November 2019 update).
Security improvement for communication between infrastructure and client components.
Code refactoring to prevent potential buffer overflow which may result in an application crash.
Tagged:
Comments