Sunsetting BlackBerry App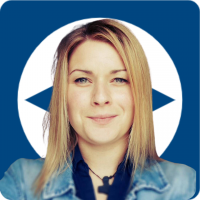 Esther
Posts: 4,089
Former Community Manager
Hi all,
We want to announce that TeamViewer will discontinue offering the TeamViewer BlackBerry App from BlackBerry World on December 18th, 2019.
Since 2016 and the launch of BlackBerry Priv, BlackBerry devices are being delivered with Android OS and access to Google Play.
We are happy to invite you installing our TeamViewer App for Remote Control, QuickSupport, as well as our Host App for Android through Google Play on your BlackBerry devices and continue using TeamViewer as usual.
Download TeamViewer for Remote Control
Download TeamViewer QuickSupport
All new BlackBerry devices are Google Enterprise ready and bringing a great Android experience to you as published here: Enterprise Solutions Directory
We want to thank you for your understanding and wish you a continuously excellent user experience with TeamViewer on your BlackBerry devices.
Thanks and best,
Esther
Tagged: