[Windows] v15.3.2682 (Full) - Change Log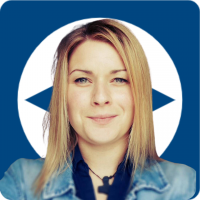 Esther
Posts: 4,057
Former Community Manager
We released a new version of the Windows full version.
Operating system: Windows
Version: 15.3.2682 (Full)
Release date: 2020-02-25
Change Log:
New features:

New chat features:

You can now remove a participant from a chat conversation.

Bug fixes:

Fixed a bug for TeamViewer Printing that prevented showing an error message when the activation failed in a connection to a non-supported operating system version.
Fixed a bug for account login that caused the account to automatically sign off even though "Keep me signed in" was enabled.
Fixed a bug that increased memory usage due to failing DNS.
Fixed a bug that prevented the full-screen option in advanced properties menu of the Computers  & Contacts list to work correctly for a selected device.
Fixed a bug within a session that caused the session to be closed after five minutes for an additionally added participant.
Fixed a bug within a session that allowed mouse actions to be processed while remote input was disabled.
Tagged: