Staying safe in Home Office - beating real and virtual viruses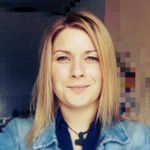 Esther
Posts: 3,656
Community Manager 🌍
Average reading time: 3:30 min

Hi all,
Sometimes things need to be handled quickly: Decisions need to be made - actions need to be taken. 
That's life, and that's normal.  
And in these days of the Corona Virus Crisis, things became normal, which were most likely not on our radar a few weeks ago. 
But what we always need to keep in mind is Security. 
Of course - Security on different levels like personal security, securing our health and the health of others, and also - and this is what this article is about - cybersecurity. 
Let's recap quickly: One day, everything was running as usual, and basically on the next day to ensure Business continuity, thousands or even hundreds of thousand employees found themselves in Home Office - indefinitely. 
As in many other areas of our lives, fraudsters and other criminals like hackers are trying to benefit from the new, and the -for many unusual- setting, the Corona Virus put us in. 
So besides the real-life Corona Virus, we are facing at the moment, we see ourselves confronted with virtual viruses as well. 
To be clear: The danger of both kinds of viruses is real - also in our virtual lives. And this is what many people we are facing at the moment: 
More phishing emails attacking the staff and trying to bring trojans into the companies.

 

More fraudulent popups trying to gain the employee's attention and their clicks.

 

More companies that needed to reduce their security measures somewhat to let their staff keep on working

 
Staying secure throughout Home Office
I think one statement is undeniable: Companies that sent their employees to Home Office depend on remote work.

In a nutshell, remote work means in this case, that employees are connecting to their work computers or the work network from home.

And another factor that should be undeniable: Secure remote work is always incredibly important. 
But how can this be realized? Well - besides using secure software like TeamViewer to connect from home, other measures are equally important to have the highest possible level of security. 
 
Bring real-life security measures online
These days, we are wearing face masks and gloves in the grocery store to protect us and others from the Corona Virus. This has become normal and clearly belongs to the things I had in mind before when I said, things became normal, which were most likely not on our radar a few weeks ago. 
And this mindset, we need to take to our work as well: In the systems and our behavior. 
Systems:  
Keep your firewall on full power. There are no reasons and no excuses for lowering your security standards. Great remote work software works flawlessly with your highest security standards enabled.
Use secure and end-to-end encrypted software like TeamViewer both for your remote work as well as for your company communication (e.g., chat, video and audio calls, online presentations, etc.) 

 

Enable two-factor authentication for all aspects of your company. Also for your TeamViewer Accounts. Learn how.


 
Behavior:  
Everyone is currently asked to be even more attentive and alarmed than usual
We need to keep asking the questions, whether an email, a request or a popup is legitimate. 

 

Do not trust things that seem to be too good to be true and stay in close contact with your IT security. 

 

Keep asking them for help, and I promise you: they will gladly check emails or popups that are looking suspicious to you. Believe me: They will 

always 

prefer a pre-check, which was not needed than having to deal with a virus or another incident afterward. Always!

 
The benefit of using TeamViewer
When companies decide that employees are using TeamViewer for home office, there are a couple of benefits worth considering. To summarize it: It is all about
Decreasing risk factors:
the employees do not have to bring their business laptop/desktop at home. All devices remain in the offices.

By connecting from the own home computer to the work computer via TeamViewer, the work computer remains protected by the company's security policies.
TeamViewer is only sharing the mouse and keyboard and displays the remote screen - nothing more. Even if one of the home PS´s is infected by a virus, this won´t contaminate the PC at work.
The IT admins and IT security professionals can apply policies to e.g. deny file transfer based on the companies' wishes. 

While the default security feature settings in TeamViewer products are strong enough for most users, it is still possible to adjust and up-scale additional security measures to allow the admins a deep and soothing sleep.
Getting started in Home Office
We created a FAQ that is focussing on getting started in Home Office with TeamViewer which you can find here: FAQ on how to get started with TeamViewer during the Corona Virus Crisis
Being secure - remaining secure
The setup guide already includes our recommendation for a very secure setup incl. two-factor authentication, secure unattended access, whitelist. Still, we offer tons of information about Security in our Community and our Knowledge Base.
We also offer anyone to post questions and get in contact with others in the community to find the perfect setup for the Home Office.
Our Trust Center is the go-to place for all the IT admins who are getting paid for worrying about security. We created a spot where all of you are getting the information needed to reassure your inner security-hero that everything is on the right path.
Community Manager