Auggie Award - Vote for TeamViewer Pilot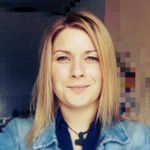 Esther
Posts: 3,558
Community Manager 🌍
Hi Pilots!
It is always great to share good news and today is one of the days!
As you know, here in our Community we have been focussing recently a lot on TeamViewer's new and evolving products like Pilot.
But why did we do it?
Because: These products are simply fantastic and helpful and easy to use. Especially these days more and more people are benefitting from the solutions these products are offering and we are proud to be able to help so many people with our solutions!
As we are more than convinced that TeamViewer Pilot is a game-changer to bring augmented reality (AR) to everyone, we applied for the Auggie Awards as the Best Enterprise Solution. 
The Augie Award is part of the Augmented World Expo (AWE) and is the most prestigious award in the extended reality (XR) space and we really want to win this trophy to show that TeamViewer Pilot is a true Enterprise solution.
Please note, you need to create an account first (manually or log in with Facebook or Twitter) and then make sure it says 
Thanks and best,
Esther
Community Manager