Sunsetting cloud storage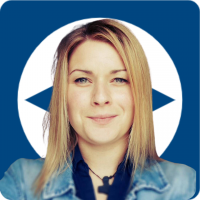 Esther
Posts: 4,078
Former Community Manager
Hi all,
We want to announce that TeamViewer will discontinue the support of cloud storage for sharing files in TeamViewer Meeting and Remote Control sessions from the end of August 2020.
As the backend services for this feature will no longer be available, this sunsetting will affect all TeamViewer users in the versions offering the cloud storage before (TeamViewer 10 to TeamViewer in version 15).
TeamViewer provides a lot of other possibilities to share your files, please use dependent on your use case either 
Copy & Paste, 
Drag & Drop, 
Send file, 
the file box, 
or the classical file transfer 
to keep on sharing your files during meetings and remote control sessions or even without a remote control session. Read more about the different options here. 
Since the first release of cloud storage for sharing files at the end of 2014, we continuously added new cloud storage solutions to integrate the preferred and best-known provider.
Unfortunately, sharing files from cloud storage has hardly been used in recent years and never attracted our customers as hoped. 
In the sense of always providing the best support for the majority of our users, we decided to concentrate our development resources on widely used features and functionality to keep on providing the best and most user-centric remote control software.
We want to thank you for your understanding and wish you a continuously excellent user experience with TeamViewer.
Thanks and best,
Esther
Tagged: