[Update: Linux Host 12.1.83885] RPM repository and file transfer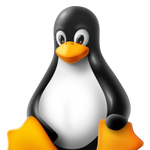 Dear fellow penguins,
we put together quite a package for this update - or should I rather say packages?
Last year, the Linux Host started with one lonely package for the Raspberry Pi. A few months ago we tripled that by adding DEB packages for 64 bit and 32 bit Intel machines. Now we triple that again by adding RPM and TAR packages. But there is more!
If you live in the DEB universe, the "big thing" in this release is probably the support for incoming file transfer connections. Incoming means the Host can not initiate it (well, it's the Host...), but of course you can send and receive files. Try it out!
If you install TeamViewer Host for the first time on a machine, you will now notice a little assistant, asking you to either set a permanent password, or assign the machine to your account. Note that random passwords are now disabled by default, as on other platforms. However, if you insist, you can turn it on again in the options dialog.
Speaking of the options dialog and account assignment: The easy access option is now available, allowing the owning account to connect without a password. In previous releases, easy access was not available in the UI, but was automatically turned on when using teamviewer setup to configure account assignment on the command line.
The TAR packages are meant for systems that are not supported by the DEB and RPM packages. The package contains the tv-setup script that helps you to make sure all required libraries are installed and then install the TeamViewer files. Please note that there is no official support for these installations.
And finally, the RPM packages. Yes, there is three of them. Obviously two Intel packages, but if you use Fedora on your Raspberry Pi, we have the package you want. And yes, of course there is a repository. The next update is already in the making, and you'll get it with your regular system updates. Note that on CentOS and RHEL (in theory, see below) the required Qt libraries are not available by default. You have to enable the EPEL repository before installing TeamViewer.
Caveats? Well, this all sounded too good so far, right? Unfortunately, a few things are not like we would want them to be, yet. The biggest bummer is not in our control: If so far you thought CentOS is just a clone of RedHat Enterprise Linux, think again: Our package works on CentOS 7, but currently cannot be installed on RHEL 7. The reason is a problem with the Qt libraries, so that the dependencies of TeamViewer cannot be resolved. Although it has been marked fixed, at least one more library is broken. We'll keep you updated.
Wayland is not yet supported. For example, if you use Fedora 26, switch to classic mode before logging in.
In some Desktop Environments, the TeamViewer tray icon might be hard to find (in Gnome 3  you might find it hiding in the lower left corner, if you look very closely) or not be visible at all. The simplest way to use TeamViewer anyway is assigning it to your account on the command line via teamviewer setup. We expect to improve this soon.
We hope you enjoy the new packages and functionality. Please give us your feedback, here in the community or by using the feedback form inside TeamViewer.
The full changelog can be found here.
Updates are available via the repository and on the downloads page.
All the best,
Daniel
Linux Developer
Tagged:
Comments