Update now to the most recent TeamViewer version 15.34.
See the Changelogs here.

[Windows] v15.9.4 - Change Log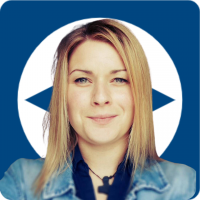 Esther
Posts: 4,091
Former Community Manager
Operating system: Windows
Version: 15.9.4
Release date: 2020-08-25
New Features
The preview of the new browser engine is now available for IoT users.
In augmented reality sessions, you can now share data and information from your desktop screen with your remote partner in real-time.
Activate the 'sharing' function from the session toolbar, then drag and drop, or resize the sharing window frame to choose what content to share. Try it out now!
Bug fixes
Fixed a bug in license recognition, which led to a sponsored session dialog after a remote control session when instant support was used before.
Tagged:
Comments