Blizz is becoming TeamViewer Meeting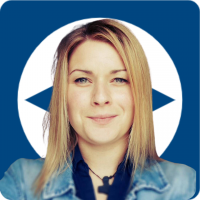 Esther
Posts: 4,078
Former Community Manager
Read this article in French | Japanese | Spanish
---
Hi all,
Today I am happy to share some exciting news with you:
Blizz will soon become TeamViewer Meeting
TeamViewer launched Blizz in 2017 with a simple mission: to enable secure and simple online collaboration.
As you know, TeamViewer is the industry leader in remote connectivity, and now the definition of remote connectivity includes remote working and collaboration. Given this view, we are merging the Blizz product under the TeamViewer brand name.
Beyond connecting devices, TeamViewer is focused on connecting people. This rebranding is to clarify that Blizz, our online meeting and collaboration application, is proudly a TeamViewer product.
Further, this rebranding will bring a new color palette, fonts, and iconography to make this clear while the trusted feature set will remain the same. And yes - we are working on adding new features for you!
Does the rebranding have an impact on you? I talked to the team and they promised me the following:
The features will be unchanged, but the interface will have new colors, fonts, and iconography
Your license and contract will be unchanged
The invoices you receive will reflect the product "TeamViewer Meeting" instead of "Blizz"
I hope you find this news as exciting as I do and join me in welcoming Blizz to the TeamViewer family soon.
Thanks and best,
Esther
Tagged:
Comments