Blizz is now TeamViewer Meeting 🎉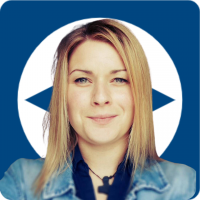 Esther
Posts: 4,078
Former Community Manager
Read this announcement in French | German | Japanese  | Spanish 
---
Hi all,
Thanks for your interest in our latest project to return our former Online Collaboration tool blizz back under the TeamViewer umbrella.
On November 11th, 2020 we are welcoming you all to the new TeamViewer Meeting!
?If you missed our pre-announcement - do not worry, you can re-read it at any time: Blizz is becoming TeamViewer Meeting 
The recent shift toward remote working and collaboration has expanded the definition of remote connectivity beyond connecting people to any digital device. TeamViewer is focused on connecting people as well.
We developed Blizz in 2017 to enable secure and simple online collaboration. This rebranding has updated the colour palette, fonts, and iconography to that of TeamViewer. While the current feature set and capabilities will remain the same, there is work in progress to add new features along with other usability improvements.
How this rebranding update affects you:
The features will be unchanged, but the interface will have new colours, fonts, and iconography
Your license and contract will be unchanged
The invoices you receive will reflect the product "TeamViewer Meeting" instead of "Blizz"
And with this: Welcome everybody to the new TeamViewer Meeting and goodbye and farewell blizz - it was a blast!
Thanks and best,
Esther
Tagged:
Comments