Manchester United and TeamViewer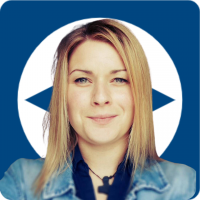 Esther
Posts: 4,078
Former Community Manager
Hi all,
A day to remember for all of us here at TeamViewer ⚽
We are excited that
Manchester United and TeamViewer Announce New Principal Shirt Partnership.
The agreement will bring together one of the world's most popular and successful sports teams with one of Europe's fastest-growing software companies.
From the start of next season, you will see our name on the front of the most iconic shirt in sport 👕
A shout out to all The Manchester fans out there and I hope that many of you already know our Community and that many more will become a part of our family! Can´t wait to see the first game together with you!
If you want to read more information about it, check out the official release here:
And if you are one of the very few who never heard about Manchester United, you will find this interesting to read:
"About Manchester United
Manchester United (NYSE: MANU) is one of the most popular and successful sports teams in the world, playing one of the most popular spectator sports on Earth. Through our 143-year football heritage, we have won 66 trophies, enabling us to develop what we believe is one of the world's leading sports and entertainment brands with a global community of 1.1 billion fans and followers. Our large, passionate and highly engaged fan base provides Manchester United with a worldwide platform to generate significant revenue from multiple sources, including sponsorship, merchandising, product licensing, broadcasting and matchday initiatives which in turn, directly fund our ability to continuously reinvest in the club."
All the best,
Esther