TeamViewer is one of the winners of the European Customer Centricity Award 🥳
Please find more information here.
Weekly Leaderboard - Go get your points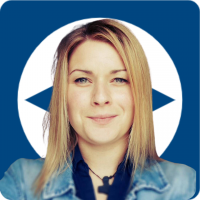 Esther
Posts: 3,880
Community Manager 🌍
A community lives with its members and new people joining and visiting regularly!
While the TeamViewer Community has its Stars Program, we´d like to shout out to everyone making our Community the lovely and helpful place it is!
The first step for this shout-out is the launch of a new feature within our Community! 
Starting today, we will display a weekly leaderboard on certain pages. This leaderboard will show - as the name kind of suggests - the leading members of our Community based on the following rating:
Positive reactions from other users to your posts
You answering questions & having your answers accepted 
You receiving Badges for your activity within the Community
👉Your interaction within all communities are being taken into account. So independently from what language you prefer (Chinese, English, German, French, Japanese, Spanish), you can collect points! You can navigate to the other language communities via the language switch in the top menu bar.
What do the points mean?
The points are the currency of the leaderboard. Positive and helpful interactions and the rating mentioned above are being rewarded with points everyone can earn!
When is the leaderboard being updated?
I am happy to see new faces and names appearing on the leaderboard every Monday and learning more from you experts!
You are the heart and soul of TeamViewer, and we are happy to see more from you!
Joining our Stars program?
So you´ve been on the leaderboard week in and week out? Why didn´t you reach out to me to become part of the Stars Program?
Read more here.
And with this, there is not much more to say than THANK YOU and go get collecting your points!