We acquired an Mixed Reality innovator and invest in new R&D hub in Portugal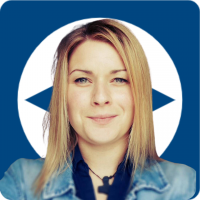 Esther
Posts: 4,078
Former Community Manager
Hi all,
Today I am having a double feature for you and I am happy to announce something special:
TeamViewer acquires 3D visualization and Mixed Reality innovator Viscopic and invests in new R&D hub to strengthen its AR offering and software development capabilities.
Ok - let´s have a look at this fantastic news separately:
Viscopic
This one is for all of you interested in everything about AR and MR and 3D visualization:
Viscopic is a Munich-based start-up, a pioneer in Mixed Reality solutions and interactive 3D visualization.
Viscopic's innovative technology enables optimized industrial processes especially in the fields of quality assurance, maintenance, training, and layout planning. It represents a perfect addition to TeamViewer's Augmented Reality and Frontline offering as it is creating additional value for customers.
Do you want examples?
In training use cases, new employees in manufacturing or inspection roles can experience complex tasks enriched with industry-grade 3D holograms to better understand processes and learn in a more immersive way.
Viscopic's software is running on Mixed Reality smart glasses like the Microsoft Hololens as well as smartphones and tablets to assist frontline workers in their daily tasks.
Digital information like step-by-step instructions can be pinpointed onto real-world objects, and true-to-scale holograms can be placed into production environments.
As our CPO Hendrik said: "Viscopic's interactive 3D visualization capabilities enable additional use cases for example in manufacturing and quality assurance processes in the automotive sector or mechanical engineering. With 3D elements, we can offer improved workflows and Mixed Reality experiences on the customer's side, especially when complex situations require more visual support." Well - that sounds exciting, doesn´t it?
R&D hub in Portugal
Furthermore, TeamViewer has announced the investment in a new Research & Development (R&D) hub in Portugal's tech cluster Porto through the acquisition of software development and digital design agency Hapibot.
With the highly talented team in Portugal, we will double down on the strategic advancement of engineering world-class technology out of Europe.
Did you know that the team there is excelling in the areas of app development, AR, IoT as well as AI and has worked on innovative digital experience projects for well-known brands? Now you know!
As our CTO Mike promised: "The team will add relevant technology development skills and thus contribute to shorten the go-to-market time for new products and features tremendously - for the benefit of all our users and customers globally."
WOW - Thanks to everyone for making this possible and -of course- dear new colleagues: Welcome on board and let´s rock remote work and the world of AR, MR, VR and IoT together!
Best,
Esther
P.S.: The full Press Release can be read here: