Windows 10 May 2021 Update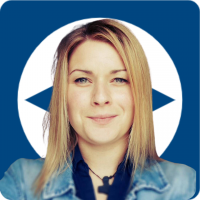 Esther
Posts: 4,057
Former Community Manager
Hi all,
Windows released the Windows 10 May 2021 Update (Win 10 21H1) and our development team is keen to get your feedback on how TeamViewer works on it.
While they immediately tested TeamViewer 15.18 on the new Windows release, we can confirm that all basic features work as expected. 
However, further tests are pending to announce full support of this new Windows update (See our table here).
We are now going into more advanced testing, and in the name of our development teams, I invite you to share your feedback and experience with TeamViewer on the new Windows build as a reply to this post!
Our developers subscribed to this thread and will read your feedback carefully. With this, we hope to announce full compatibility for TeamViewer on the Windows 10 May 2021 Update faster. 
To make sure that our devs understand your setup and findings, please share as many details as possible about it - of course without sharing any personal details.
Thanks for your help in making TeamViewer better and fully supporting the new Windows Update quickly.
Best,
Esther
Comments