TeamViewer Remote: It's time for a new view!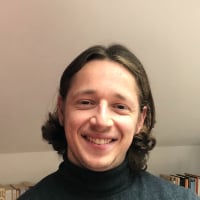 JeanK
Posts: 6,854
Community Manager 🌍
Dear TeamViewer Community,
We are proud to announce the launch of TeamViewer Remote. TeamViewer Remote brings connectivity and security standards to the next level for remote support, remote work, and remote access.
The most significant change in TeamViewer Remote is a new connectivity approach, which allows you to connect to remote devices and users via session links. Session links eliminate the need for you to remember and share passwords, and thus, you can connect directly, making the user journey even more secure.
TeamViewer Remote is now fully available on the web, making remote control even more accessible. You can connect to remote devices from any browser via https://web.teamviewer.com/. The web solution is especially useful for users that are unable to install applications on their devices.
Furthermore, the new solution features a revamped interface, providing you with a seamless remote control experience. The user-friendly, well-structured, and intuitive interface enables you to navigate easily and control your remote access experience, increasing efficiency and productivity.
To switch to the new interface, please follow the instructions in this article: Switch to the new interface.
💡Hint: If you can't see the toggle, it means that your client version is too old. Make sure to update your client to the latest version. If you haven't installed TeamViewer Remote yet, you can download it from our website here or use the web version via https://web.teamviewer.com/.
As always, the Knowledge Base is an excellent resource for learning more about TeamViewer Remote, providing detailed instructions and answers to frequently asked questions. Please access it here: 📄 TeamViewer Remote Knowledge Base
TeamViewer Remote is delighted to offer you a new remote connectivity experience that is even more efficient, even more secure, and even easier to use.
Don't hesitate to share feedback via our Forum or the Feedback button at the bottom left of the interface!
Thank you in advance for your reactions, thoughts, and feedback!
/JeanK
Comments