TeamViewer Classroom Product Update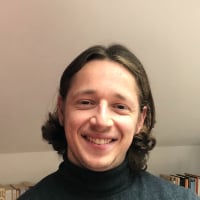 JeanK
Posts: 6,899
Community Manager 🌍
Dear TeamViewer users,
We are writing to inform you about an upcoming change for TeamViewer Classroom. 
At TeamViewer, we strive to provide you with the best products and services. To focus all our attention on improving our core products, after careful consideration we have made the difficult decision to discontinue TeamViewer Classroom. 
TeamViewer Classroom will be taken off the servers and thus will no longer be available as from 31.12.2024. 
Of course, you will be able to access TeamViewer Classroom and continue to receive our full support and service according to our terms and conditions until the end of your current subscription term.
If you would like to continue using TeamViewer Classroom past your current subscription term (maximum until 31.12.2024), please reach out to our customer service team before 30.12.2023.
Should this not be the case, there is no action required from your side.
We are committed to making this transition as smooth as possible for you and while this may introduce changes, we want to assure you that our dedicated customer support team is here to help you at every step of the way. Should you require any assistance or have any questions during this process, please don't hesitate to reach out.
We value your business and look forward to working with you to determine how our TeamViewer solutions can help you fulfill your other technical needs.
Thank you for your understanding and support during this time of change.  
All the best,
/JeanK
Tagged: