End of support for macOS 10.15 (Catalina)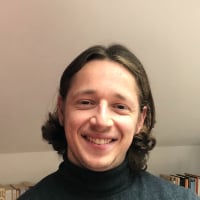 JeanK
Posts: 6,899
Community Manager 🌍
Dear TeamViewer users,
We would like to announce that as of November 2023, TeamViewer will no longer be supporting the macOS 10.15 (Catalina) operating system, given the fact that macOS 10.15 has not received security updates from Apple since July 2022. 
The end-of-support means that TeamViewer versions newer than (and including) version 15.48 will not be compatible with macOS 10.15 (Catalina).
What does this mean if you are running macOS 10.15 (Catalina) as an operating system?
 Upgrade your system to a newer macOS version as soon as possible and continue using the latest versions of TeamViewer with full features and functionalities.
The older TeamViewer versions 14.7-15.47 will still be able to run on macOS 10.15 (Catalina), but they will not receive any new features deployed by us. Please be advised that macOS versions no longer supported or patched by Apple should be considered insecure, and use of such, as well as the older TeamViewer versions designed for them, is at your own risk. We strongly recommend that you only run current operating systems and update to the most recent version of TeamViewer.
To see a full list of TeamViewer-supported operating systems, please see our Knowledge Base article here: Supported operating systems for TeamViewer Remote.
Compatible TeamViewer versions for devices running macOS 10.15 (Catalina)
TeamViewer Full version 15.47
TeamViewer Host 15.47
TeamViewer QuickSupport 15.47
All the best,
/JeanK
Tagged: