Web Summit 2017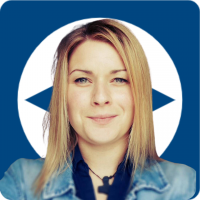 Esther
Posts: 4,078
Former Community Manager
Hi TeamViewer Community,
TeamViewer is at the Web Summit in Lisbon. Meet our team at booth S841 November 6-9.
Find out how we're defining a new era of connectivity – whether you're a small start-up or a global enterprise, we can help you grow your business.
What is the Web Summit?
Web Summit has become "Europe's largest and most important technology marketplace". It is a global meeting place for the world's most disruptive technology companies and those interested in how that disruption can transform their businesses and their lives. Check out more on websummit.com.
Have you met someone from the TeamViewer team and how do you like our booth? Let us know in the comment section below!
All the best, Esther
Tagged:
Comments