[Update: 13.0.6634] Christmas Update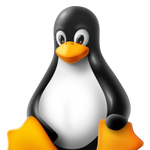 TeamViewer 13 for Linux - Christmas edition
Dear Linux community,

today we are releasing our Christmas update for TeamViewer 13. Before going into details, on the behalf our my team, I would like to apologize for the inconvenience caused to some of you who missed key functionality in the previous release. To make this apology not only words, we decided to squeeze in an extra release before the next one planned for January.
Perception of the initial TeamViewer 13 for Linux releaseFortunately we have this community, which allows us to get feedback and react quickly. During the last months we were focused on improving the situation with Wayland and had to learn the hard way that Ctrl+Alt+Del is much more important to some of you.
Still, even with missing features, the majority of our users seems to appreciate the general direction we are going with the Wine-less, native TeamViewer with true 64 bit support and repositories. We hope you'll like it even more with this release.
What's New? — A Quick Overview
toolbar with Ctrl+Alt+Del, switch screen
Partner ID visible in remote control window title
search filter for Computers & Contacts
more connection modes
(limited) support for Debian 8 is back
TAR package can now (again) be used without installation
improved teamviewer setup
Remote Control

remote control toolbarWorking on many machines, you can now tell on which one you are from the window title. And of course, there is the toolbar. Initially, it supports Ctrl+Alt+Del, remote lock, remote reboot, remote sign out, show remote cursor, and switch screens.
The remote cursor is the one as seen on the remote side, which is handy if somebody wants to show you something on the other side. Additionally, the local cursor takes the shape of the remote cursor.

Please let us know what you like or dislike about the toolbar and its behavior. The toolbar tries hard to not be in your way: It's slim, transparent and you can move it all the way to the screen edges. Too slim? Too big? Would you rather have a ribbon-style toolbar as on Windows? Share your thoughts! It's your chance to get the toolbar that exactly suits your needs.
Of course, more tools will also be added. Top candidates are: show black screen, disable remote input and session recording.

Computers & Contacts

device selectionThe most commonly used ways to initiate connections are now supported. By password, by password stored in your account, via easy access, or by prompting the other side for confirmation (via context menu).
Also, the dearly missed filter is now there.
When connecting to an account that is active on multiple machines, there is now a selection dialog. As on Windows, but cuter. :robotvery-happy:

TAR Package, Unofficial Ports, Setup
The TAR package can now (again) be used without installation. Just make sure that all dependencies are installed by running ./tv-setup checklibs once. Due to the short-term release there are minor caveats: Presence of Qt QuickControls is not verified by checklibs. The UI offers 'start with system' which has no effect and the tray icon is transparent/invisible (but usable). This will be addressed timely.
Of course, you can also install the TAR package with ./tv-setup. In that case, only the checklibs limitation applies.
Installing the TAR package is especially useful on non-DEB/RPM systems.
Speaking of other systems: Community member Maxxim has created ebuilds for Gentoo, and there also seems to be some work going on in the Arch universe.
The commandline teamviewer setup to assign a device to your account should now work as it used to. (Account assignment is also available in the options dialog)
Limited Debian 8 support
As per popular demand, limited Debian 8 support is back. It's a bit tricky as we cannot even use all features of Qt 5.2, as they are buggy (in a crashy way) on Debian 8. Therefore, please consider this a best-effort support. We will definitely switch to Qt 5.5 in a few months. Depending on user demand and feasibility, we might provide compatibility libraries.

Future Development

Most requested featuresWe have adapted our development goals to the results of the survey and other valuable feedback by our users. After a much needed break over the christmas holidays we will focus on file transfer, chat and mobile device support. What is done in time will be in the next release, end of January.
Known Issues
Due to the short development cycle, we could not tackle all known issues. On some systems, menus/dialogs/tooltips have invisible text. Using a different desktop (theme) can work around this. Some keys are not properly handled when connecting to macOS. If TeamViewer does not start on SUSE, one has to install libqt5-qtquickcontrols manually. On DEB systems, apt update spits out some warnings.

Further reading:
State of Wayland & TeamViewer
CentOS & RedHat
Previous Release Announcement

As always, packages are available via repositories and on the TeamViewer Linux download page.
Merry Christmas & a Happy New Year!
Daniel
Linux Developer
Comments