Welcome to Blizz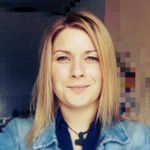 Esther
Posts: 3,337
Community Manager
Through the Blizz Community we would like to continue the journey of the Blizz software, together with our users, to support each other and define the program with the help of your ideas!
We look forward to receiving your suggestions and ideas on how we can improve blizz to make it the no. 1 tool for meetings and collaboration.
Let´s start together
1. Do you have a question about blizz?

Use the search box at the top of each page to find an answer to your question.
2. Can´t find the right answer?
Just ask the Community by posting your question in the most suitable thread. For a support question, we recommend the Support board. Remember to sign in with your blizz/ TeamViewer account before you write a post. No account yet? No problem; simply sign up.
3. Received help from another user?
Great! Show them how happy you are by giving them a Kudos for their answer and accept the answer as a solution.
4. Looking for further information?
Just click around in the Community; read the different posts in the different threads and visit our Knowledge base.
Please use the Community help board in case of any questions on how best to use the Community.
Ready to start?
Cool! Just one last thing. Please make sure you read our Community Guidelines to help us keep the Community a great and safe place.
I hope you have an awesome time and a lot of fun within the blizz Community and that you will find answers to all your blizz questions.

All the best
Esther
Community Manager

Tagged: