Reaction to CVE-2018-143333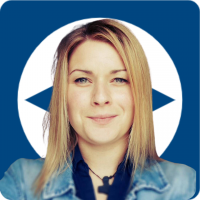 Esther
Posts: 4,057
Former Community Manager
Hi all,
Data security has top priority for TeamViewer.
We are reviewing the disclosure associated with CVE-2018-143333 and are evaluating the feature to determine if actions are needed.
The scenario described refers to a usability feature that could only be subject to misuse if attackers had previously gained full control over the PC on which the password is cached. At the moment, we do not consider the issue to be critical. 
The underlying feature is available to all users and can be deactivated by unchecking the checkbox Temporarily save connection passwords via the path Extras -> Options -> Advanced -> Advanced settings for connections to other computers.
All the best,
Esther
Tagged:
Comments