Reassignment of unique IDs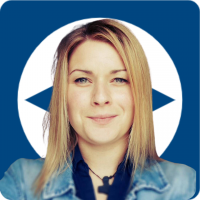 Esther
Posts: 4,057
Former Community Manager
Hi all,

TeamViewer is constantly working on the best security and service for our customers.
In order to deliver on this pledge, TeamViewer's team and leading security researchers perform regular threat prevention analysis to identify inconsistent or suspicious behaviour within and beyond our network.
As a result of our continuous prevention analysis, we detected patterns of connection attempts that seem to be at odds with normal TeamViewer usage. As this observation was limited to a small subgroup of endpoints, TeamViewer decided to invalidate and automatically re-assign all TeamViewer IDs within this subgroup.
The precautionary measure has successfully been rolled out to full effect. For a short period of time, some users may experience service degradation, which will be resolved as soon as possible.

Best,
Esther
Tagged:
Comments