Sunsetting TeamViewer Manager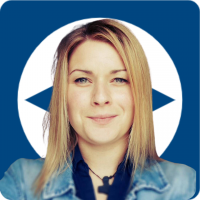 Esther
Posts: 4,057
Former Community Manager
Dear Community members,
As of today, we are announcing the sunsetting of TeamViewer Manager.
TeamViewer Manager gave you the opportunity to administer computers, contacts, and connections in a local database up to Version 13. The usage of TeamViewer Manager has declined during the last years. For this reason and to focus our development on further innovations in our application landscape, we built the TeamViewer Management Console based on modern technology.
The TeamViewer Management Console is a web-based platform for the centralized management of Devices, Contacts, Connections, and multiple TeamViewer accounts.
It offers a variety of further features and options to
To get a piece of overall information about the scope of the TeamViewer Management Console, please visit our Knowledge Base articles about the TeamViewer Management Console.
You can reach the Management Console via login.teamviewer.com and sign in with your TeamViewer login credentials.
To ensure a smooth transition from TeamViewer Manager to the Management Console, please use the functionalities given within the TeamViewer Manager under Extras --> Synchronize Partner list. Please keep in mind that the account must not be part of a company profile and you have to be signed in to this account in the TeamViewer software (must be v13.0 or v13.1) as well as in the TeamViewer Manager on the same device when synchronizing the partner list. After synchronizing the list successfully, the TeamViewer account can create or join a company profile.
If you need the installer for the matching version, please contact our support.
Thanks and all the best,
Esther
Tagged:
Comments