Guessing game ahead - Win an iPad!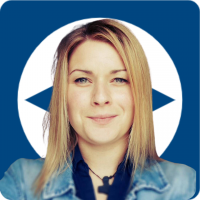 Esther
Posts: 4,089
Former Community Manager
Hi Community members,
You already know that we like to celebrate milestones at TeamViewer.
Thinking about the 1.5 billion TeamViewer IDs or the day when we reached 10.000 Community members puts a smile on our face :-)
Now - we are heading towards another even more exciting milestone in our Community: 100.000 members! That is amazing!
To celebrate this accordingly, we thought about a guessing game: When are we going to reach 100.000 members? and the best part: the winner gets an iPad!
Check out our Facebook post, get familiar with the rules and make your guess :-)
Good luck to all of you!
Esther and the Community team