Custom Fields and Advanced Device Grouping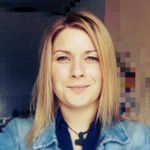 Esther
Posts: 3,203
Community Manager
New Features with TeamViewer 14: Customised Field Entries and Advanced Device Grouping
TeamViewer 14 brings exciting new developments for IT admins and support staff looking to streamline their processes.
Additional features amplify TeamViewer's extraordinary ease of use and, in turn, help to drive increased productivity in the workplace. In the spotlight: TV14's custom device information entries and advanced device grouping (ADG) capabilities.
Never waste precious time searching for crucial device information again with TeamViewer's new custom fields and subgrouping features. In an effort to bring together the properties most required by IT experts and make these instantly accessible, TeamViewer has unveiled a new and simple way to add custom device information directly to your Computer & Contacts list, while implementing advanced device grouping for better oversight of your network.
Custom Grouping and Partner Attributes
Using the custom grouping feature, company administrators are able to now define, edit and add partner attribute types as necessary. These attributes will be visible through a new view within the Management Console for a comprehensive overview of all devices. The number of custom device attributes you may enter is determined by the type of license running: 5 are allowed for Premium, 15 for Corporate and 25 for Enterprise. 
Attribute custom fields and subgroups to more efficiently organise and search through your data, even if you are dealing with a large group of users. Adding a customer field is easy and can be completed in a single step, ensuring minimum disruption to your workflow. What's more, the fields are located in the Computer & Contacts' 'View' area, making the individual device information you enter immediately visible and ensuring that no additional searches need to be made.
Using the multi-level structure of integrated partner attributes and subgrouping, your Computers & Contacts list is instantly easier to navigate. Save time not only by immediately connecting to the right device, but also by streamlining your use of the TeamViewer Management Console itself. For IT support staff who primarily use TeamViewer as a remote support tool, using these grouping capabilities means that important information such as the machine location subsidiaries, device type, or owner can all be found at a glance. This not only ensures that staff can better use their time directly resolving problems, but will have the ultimate outcome of improving their ticket-to-time ratio.
Tighten Control and Security with Advanced Device Grouping
With the TV14 release, not only has the scope for tailoring your custom groups broadened, but changes have been made to deepen the level of device grouping too. Advanced device grouping strengthens your control over the distribution of data and access policies, while allowing you to centrally configure groups across your whole company and network, and handle them directly from the Management Console.
For IT admins in mid-size and enterprise-level companies who work with Active Directory, ADG offers more granularity and enables staff to work more efficiently. It ensures that users are categorised in the exact group for their role, accessing what they need without restrictions and permission constraints, all while not compromising security policies. What's more, advanced device grouping works on both Windows and Mac OS for maximum user and network flexibility.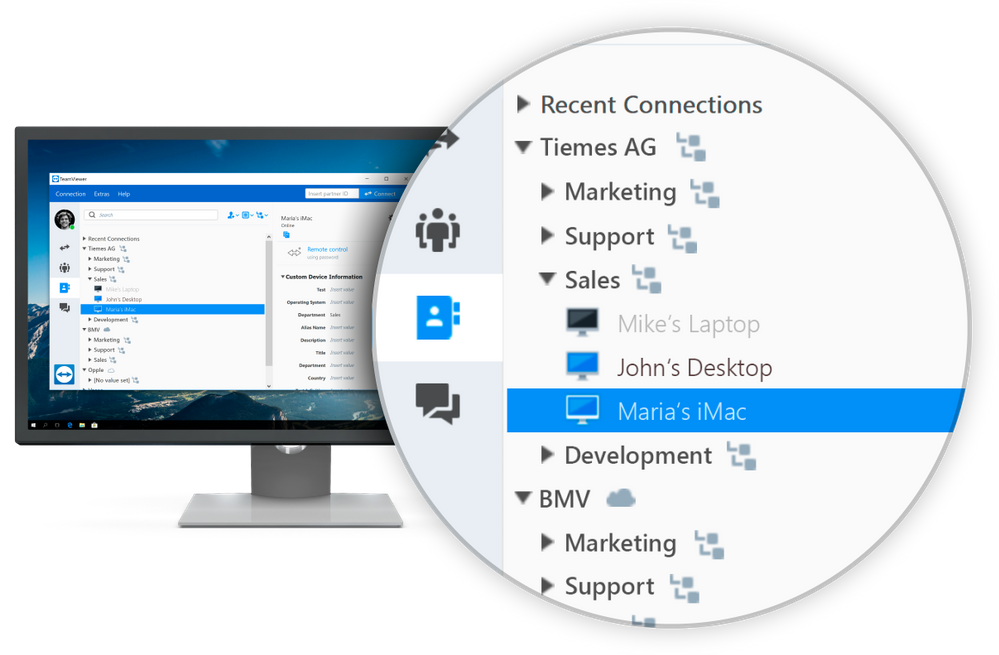 As always at TeamViewer, your online security and data privacy is paramount. To ensure your absolute protection, all data between the computer hosting the session and the computer viewing the session is encrypted using RSA public/private key exchange and AES (256-bit) session encryption. There is also a second layer of security features such as two-factor authentication and trusted devices to safeguard against any threat posed to your account.
Ready?
Are you ready to update your TeamViewer to the latest version and check out the custom fields and the Advanced Device Grouping? Let us know your feedback in the comment section below!
Check out our latest version here: TeamViewer 14 Preview!
Community Manager

Comments