TeamViewer IoT won the 2019 IoT Breakthrough Award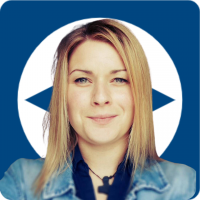 Esther
Posts: 4,089
Former Community Manager
Hi all,
We are happy to announce that TeamViewer IoT won the 2019 IoT Breakthrough Award as Emerging Company of the Year for the Enterprise Market!
Being recognized for our innovations and development, as well as the vision we are putting into our IoT solution shows us not only that we are on the right track, but it also validates and confirms that IoT is the next thing.
Smart homes are no longer something fancy or special, and connecting devices of any kind is not something which might come up someday in the future. It happens every minute of every day, and we are proud that our IoT solution helps more and more customers worldwide in doing exactly this: Connecting devices.
TeamViewer IoT secures hyperconnectivity for an emerging number of customers in retail, industry, farming and many other sectors and we want to thank everyone for trusting our solution for their business, and we promise that we will continue working on our products.
If you have not tried TeamViewer IoT yet, please start your free trial here.
Thanks and best,
Esther
Tagged: