TeamViewer exceeds 2 billion installations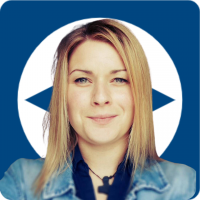 Esther
Posts: 4,089
Former Community Manager
Hi all,
you already know that I am always happy to celebrate milestones and can't wait to publish the good news to you here in our Community.
Now - it is again time for us to celebrate...drum-roll...
TeamViewer exceeds 2.000.000.000 installations on devices all over the world.
Thank you all for using and living TeamViewer and for being so supportive! Kudos to all of you! This is just incredibly remarkable, and I am very grateful to be a part of this journey. Just think about that number: 2 billion - that are nine zeros!! 
Although a lot has changed in the ways that you use the TeamViewer software through the years, as our CEO Oliver Steil pointed out in the press release, we are very proud to deliver a tool which is growing together with your evolving needs in tech support, field service support, IT administration, teleworking, and IoT.
Please keep in mind that providing a "with-growing" TeamViewer over the years would never be possible without the valuable feedback we are receiving from you daily.
Of course also via this Community! We cannot thank you enough for providing feedback and insights, your ideas and use cases which are essential for us to build a future-proof software which is helping an uncountable number of people all around the globe. So please, never stop giving us your feedback and challenging our product management :-)
Let me give the word again to our CEO to have a suitable ending for this post:
"With our connectivity platform and various solutions for remote access and support, remote monitoring and management as well as online collaboration we believe we are ideally positioned for the era of hyper-connectivity. Companies of all sizes benefit from our software portfolio also covering Internet of Things as well as Augmented Reality features. The possible use cases will further evolve with the imagination of our users." 
In that sense: Thanks again - 2 billion times.
All the best, Esther
Tagged: