TeamViewer Linux Host preview for PC and RasPi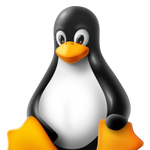 Hi there,
today we would like to announce the availability of TeamViewer Host for Linux, a preview for PC and Pi.
With this release, we can celebrate a few firsts:
First true 64-bit release of TeamViewer for Linux
First TeamViewer Host for Linux PCs
First fully Qt-based UI of TeamViewer for Linux PCs
First release with a repository for Linux PCs
For Pi users, the Host with new UI and repository is actually not a first but just an update - the initial release for the Pi was about a year ago.
If you wish to update on your Pi, please read Update for Raspberry Pi
This release brings lots of improvements, most of them under the hood, resulting in a better user experience.
The most noticeable change is probably the enhanced Options dialog. Proxy, Black & Whitelist, Access Control, to name just a few. Just a couple more settings are waiting to be added in the next update.
A less obvious improvement is the support of 24 bit framebuffers if you are using the Headless mode of TeamViewer for Linux. Now 15, 16, 24 and 32 bpp framebuffers are supported.
Also, if you connect to the Linux Host, it is now possible to lock the screen.
Some might consider the repository the most exciting news. You can read more about it here:
How to install TeamViewer Host for Linux
As you might have noticed, there are no RPM packages yet. We expect this to change with an upcoming release.
All the best,
Daniel
Linux Developer
Tagged: