TeamViewer is one of the winners of the European Customer Centricity Award 🥳
Please find more information here.
Our users are getting "Trial version X day's remaining.."...." announcements, we have Corporate lice
Hi TV peeps :-)
Why is this happening for us (see screenshot)? Almost all our users are experiencing this! We have Corporate Licence and until couple of day's ago all machines had version: TeamViewer 14.3.4730. Now, when we update through the App (I think that's the reason for the trial announcement) and have version: 14.4.2669
Wh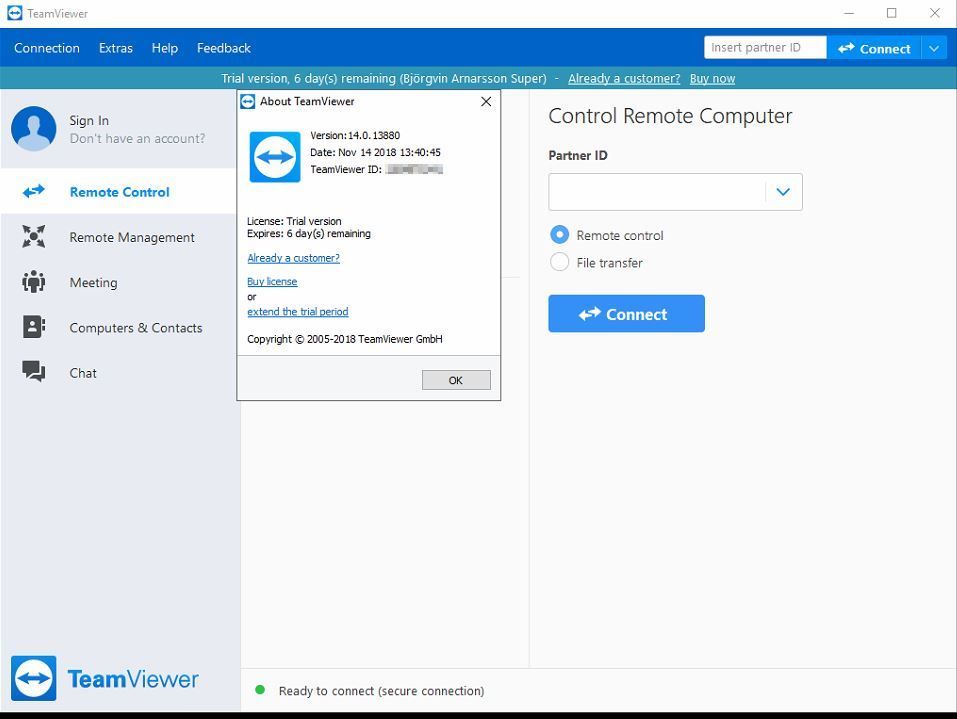 When i try to upgrade this version (See screenshot) "Help" --> "Check for new version" nothing happens! 
We just want Teamviewer to upgrade to the newest version and keep on with our work :-)
P.s Tried to upgrade (See screenshot below) from TV 12 to TV14 on one machine, but was asked to login to TV account?! 
And more:
Still more, now a machine with correct update:
More,(read inside the screenshot):
UPDATE: Where do I get (where can I download it from?) the latest Corporate version of Teamviewer 14?
Cheers,
Björgvin Arnarsson
Vegagerdin
Björgvin Arnarsson
Tagged:
Answers