Catalina and Teamviewer how-to guide does _not_ work
Just like many I see here with the similar issue, the how-to guide for Catalina does not work. Disclaimer: I am aware that it might come down to user error.
Wether I am trying to reach my home Mac from work or my work Mac from home, the settings are identical, still keyboard and mouse on the remote Mac won't respond, even though you can see the desktop just fine.
Took a couple of snapshots just to be sure that my settings are fine: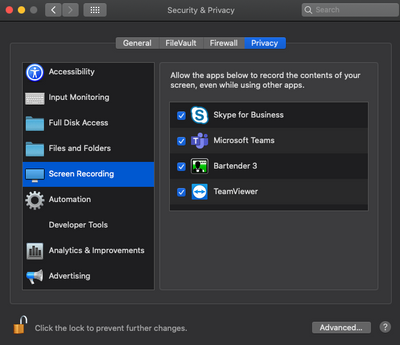 Tagged:
Answers