We welcome Ubimax to the TeamViewer family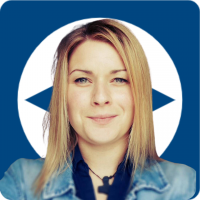 Esther
Posts: 4,078
Former Community Manager
Hi all,
We are happy to share some exciting news regarding the development of TeamViewer as a company.
Today we announced that we will acquire Ubimax, the leader in Wearable Computing and Augmented Reality (AR) solutions for the frontline workforce.
With this acquisition, TeamViewer will significantly expand its AR and Internet of Things (IoT) offering with industry-specific solutions for enterprise customers.
Together with Ubimax, we will create the global leader in connectivity solutions and industrial workplace technology.
We are very excited by this strategically important acquisition and welcome the Ubimax founders and the whole team at TeamViewer.
Who is Ubimax?
Founded 2014 in Bremen, with more than 90 employees across offices in Germany, the US and Mexico, the mission of Ubimax is to revolutionize the daily work of the frontline workforce through fully integrated Augmented Reality solutions and Wearable Computing.
At the heart of Ubimax's portfolio is the Industrial AR software platform Frontline which can be descried as the day-to-day software suit for frontline workers.
This platform provides frontline workers with support for their actual tasks such as order picking in a warehouse, and thus improving productivity.
Teaming up with Ubimax empowers us to accelerate the development of new industry-specific use cases, focusing on Data Analytics and Artificial Intelligence.
The new offering will build on the strong traction of TeamViewer Pilot, our AR solution with an intuitive usability for mobile phones and tablets.
What does this mean for you?
The acquisition has no affect on the way you are used to working with TeamViewer. The same applies to our free-for-private-use model which remains unchanged.
Here you can find a joint video which we made on the fit of the two companies:https://youtube.com/watch?v=gtCfqYCY9aU
All the best,
Esther
Tagged: