Local computer keyboard settings changed from POL to ENG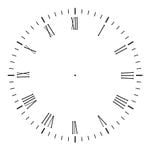 Durring connection to my client my keyboard settings was changed from POL to ENG.
The strange this is
ISSUE 1:
I'm sure that have only POL settings in windows, and all others were removed, long time ago.
Why TeamViewer add this ENG to my Windows environment settings ?
ISSUE 2:
Currently I can not remove ENG ? How to do that ?
I do not want to happen this again how I can avoid such issues ?
Regards,
mLipok
btw.
Anybody can confirm that had the same issues ?
Regards,
mLipok , AutoIt MVP

Tagged:
Comments