I try to using new TV look. - problem with contact list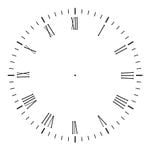 So I try to use new TV  UI .
I go to "contact list" select some contacts, login ... make What I wanted,.....
Logoff.
Hey.... where is my "contact list" ?
Why TV is switching after each connection to the main window ?
I need to have "sticky"  "contact list".
I very often work with about 40 clients per day, one by one with no time to drink cofffe.
And hidding  "contact list"" make me very  unhapppy.
Do you know whether this can be solved by some kind of setup in configuration ?
 EDIT:
I think that, TV APP should not automaticaly switch between panels, regardles of choosen panel type.
What you think ?
Regards,
mLipok
Regards,
mLipok , AutoIt MVP

Tagged:
Comments